Handmade sites for humans.
Your website shouldn't be hard.
Your business keeps growing, and your website needs to grow with it. Changing content shouldn't require multiple emails, phone calls, meetings, and (especially) billable hours. Blue Canoe builds websites you can actually use.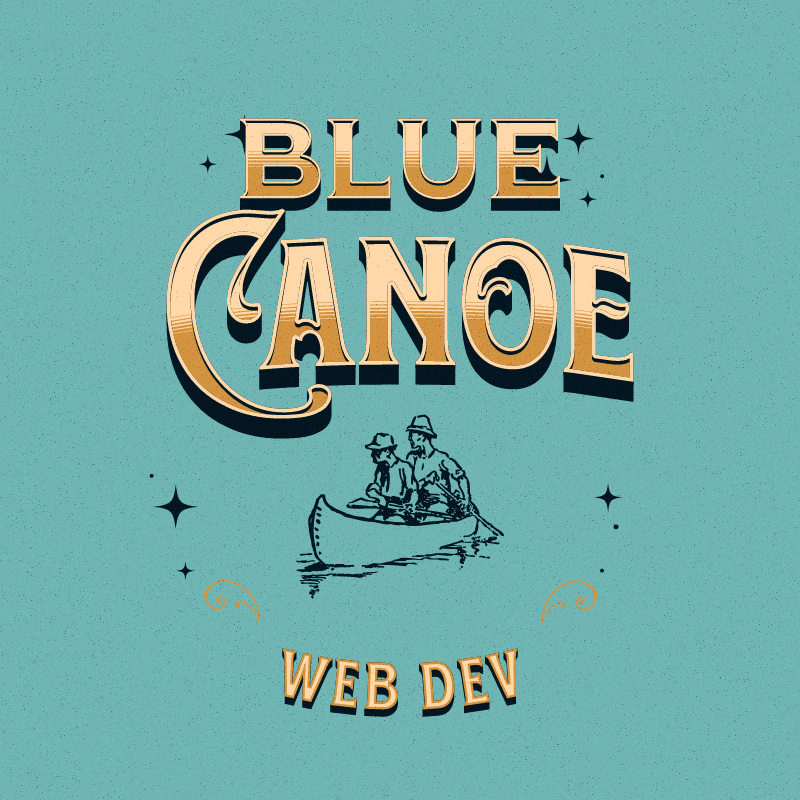 Fast
Depending on the scope of your project, your website can be up and running in a couple of weeks. I use a continuous release process - instead of building the entire site before launch, the essential parts can go live while the rest is unobtrusively under construction.
Affordable
You pay for the website construction and layout modifications - and that's it. I don't charge a monthly subscription fee. I use backend services that include a generous free tier, so your service charges don't grow unless your business does.
Easy
You get access to a content management system that makes it easy for you to add or change text, images, videos - anything. In just a few seconds you can add your content, publish it, and it will show up on your site just like you expect it to look.
Variety
What kind of site do you need? I build everything from simple informational "brochure" sites, to ecommerce sites, to full web applications. Need to work with data? I can do that, too.
Beauty
Ugly websites don't move the needle. I will work with you or your designer (or help you find one) to create an attractive and engaging website. A good website communicates simply and elegantly, and leads the user to further engagement.
Get In Touch
Send me an email greg@bluecanoe.dev. and we'll talk about what Blue Canoe can do for you